An elder brother is like a father, he also fulfills the needs of the younger siblings and protects them from scolding by mom and pop due to their mischief. The elder brother is also the head of the house after the father, he also endures hardships to meet the necessities of life. Younger brothers and sisters also have the right to repay their love with love. The younger siblings have one chance to win the big brother's heart on his birthday. On this occasion, he should be wished in a way that will encourage him and increase his love.
The post happy birthday wishes for elder brother which provides the best and appropriate selection of words.
Happy Birthday Wishes For Elder Brother
Nobody else in this world can understand me as you do, I have found a best friend in my elder brother. Happy Birthday, brother!
I wish a year with loads of fun, excitement and beautiful memories. Happy Birthday, brother!
May God shower His blessings upon you now and always. Happy Birthday, brother!
Many happy returns of the day, I desire for you to be happy and make others happy. Because it's the best kind of happiness.
There is a special place for you in my heart, my brother. As you hold me and heal me from the trauma of my life. Happy Birthday brother and stay blessed.
I pray for your health, wealth and success in life. May you achieve everything you desire and many more!
I wish you all the things in life as you celebrate your special day. Happy birthday Elder brother!
Wishing you a fantastic day, my brother! It's your day, may you enjoy it to the fullest!
My dear brother, on your birthday let me wish you a life, filled with true joy and happiness!
The warmest birthday greetings to my supporter, my hero, my big brother! Love you!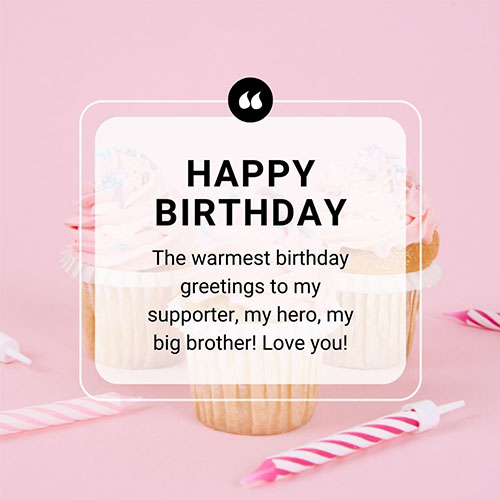 A girl doesn't need to be afraid of troubles when she has a brother like you. Thank you for always having my back. Happy birthday!
I wish you will have your kids soon so together we can plan pranks for your birthday. Be ready for today's prank. I am coming today!
You are the kind of brother who' s always ready to go an extra mile just to make sure his sister gets the best of everything. Happy birthday for being such a great brother!
Emotional Birthday Messages For Elder Brother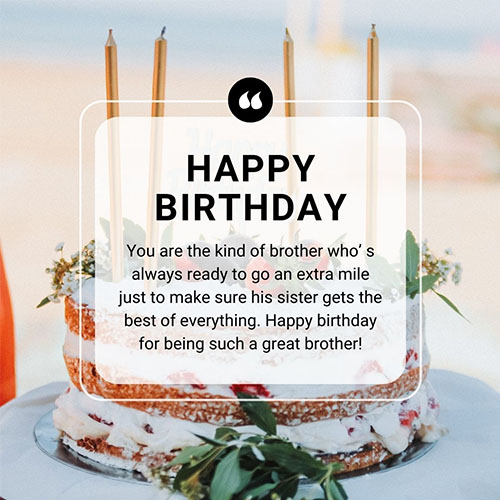 I miss you so much elder brother, May this day in your life be as jovial as you. Happy birthday
This day is special to me, because my big brother is celebrating his birthday. I am so happy to have such a great Big Brother like you! Be happy!
Protecting me from all the troubles in life wasn't your job, it was in your blood and in your very nature. Happy birthday, brother. Lots of love for you!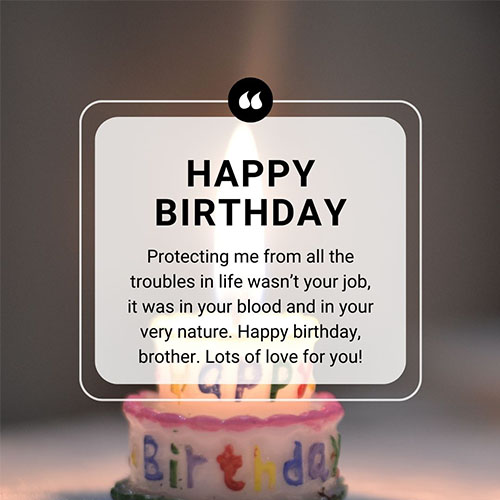 I am so grateful to God that he made you my elder brother who you always guide me and stop me from making mistakes. Lastly, I want to wish you a year of happiness and love you deserve.
It is just the other day you were born; time really passes by so quickly. Now you are a grown-up man. Happy Birthday Elder brother!
My elder brother, may every day of your life is filled with love, hope and success!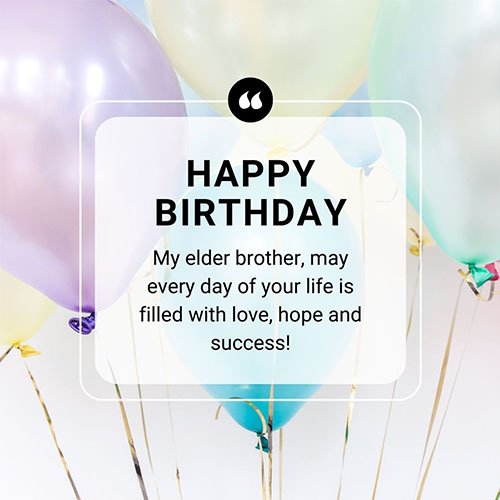 You made my life easy by always keeping faith in me when everyone else would turn their back on me. You are the ideal kind of brother for a girl. Happy birthday!
Kindness makes you the most beautiful person so show your kindness to your surroundings and will see how much they love you and care for you in return.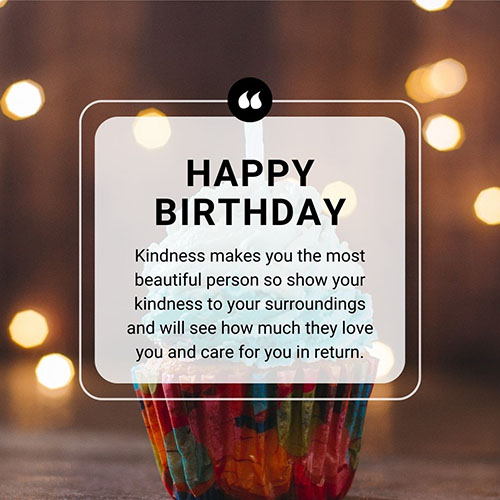 May this special day in your life be beautiful, full of love and happiness! Happy Birthday, brother!
Dear brother, you are not just my idol but also my greatest source of inspiration. Keep up the good work. Happy Birthday!
Funny Birthday Wishes for Elder Brother
It isn't easy being an elder brother. It is a tough task handling a naughty little brother; but you are doing a great job. Wishing you a very happy birthday!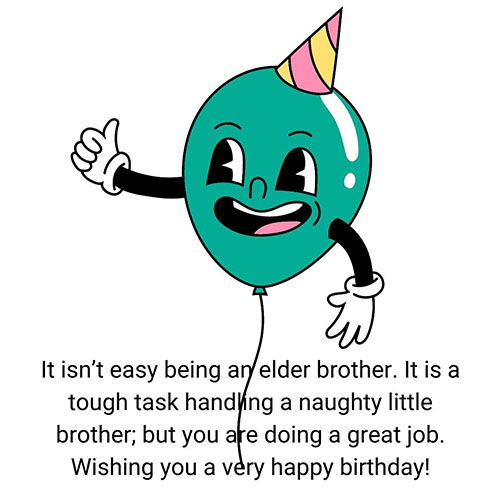 Wish you good beard, good hair, good physique and good life ahead. Happy birthday to you elder brother, loads of love!
When you still count your years wrong and may yourself a little younger but that's not going to happen because I am here, happy birthday and you are growing old!
Dear brother, Mom gave you the biggest present of your life many years ago. And that present was a wonderful brother like me. Happy Birthday!
No matter what life throws at me, I am always going to run towards you only… Happy Birthday my batman!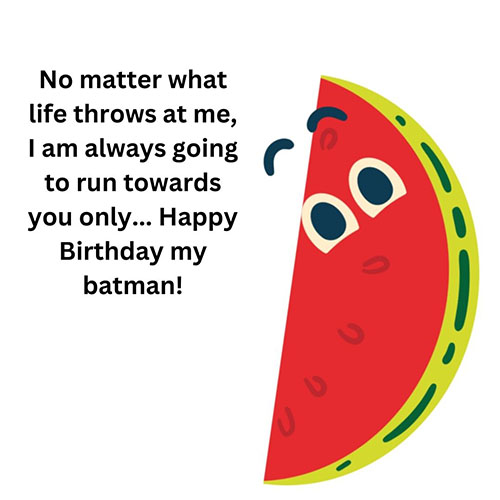 Happy birthday elder brother, you are growing old and so is your hair, but you jokes still hurt. Anyway, have a blast!
May god bless you with good sense of music as you are growing old your choices to songs are typical now, anyway love you brother, happy birthday!
Bro, welcome to adulthood. But I still do not see signs of stubble on your chin. Happy Birthday!
Thanks for supporting me in times of troubles and shielding me from mom and dad's scolding. Thanks a ton bro and wishing you a very happy birthday!
As a kid I would often get into trouble; but you would always be there to protect me. Happy birthday to the most awesome brother in the word!
Lucky are those who are able to find a true friend. And those, whose true friend happens to be their elder brother are super lucky. I am super lucky, cause I have such a wonderful brother and friend like you. Happy Birthday!
Happy Birthday Bro!… I bought no cake because no cake could hold so many candles!
Thanks for being a friend and all time laughter brother.. Happy Birthday!
Dear brother, today only mom told me that they bought you from the dustbin and not me.. Anyways, Happy Birthday!
Hey bro you are the best!… Happy Birthday!!… Now, don't think I am going to share choco chips with you!
Read More: Birthday Wishes For Younger Brother