Christmas is a festival that everyone enjoys together. A day is not complete without sharing something artistic with your family and friends. Surely you too must have landed here searching for some artistic and interesting Christmas Wishes. So let us share with you funny Christmas card messages and sayings that will add more fun to your Christmas days.
Funny Christmas Card Messages for Family
I would say all I want for Christmas is YOU, But I really would love a new credit card as well!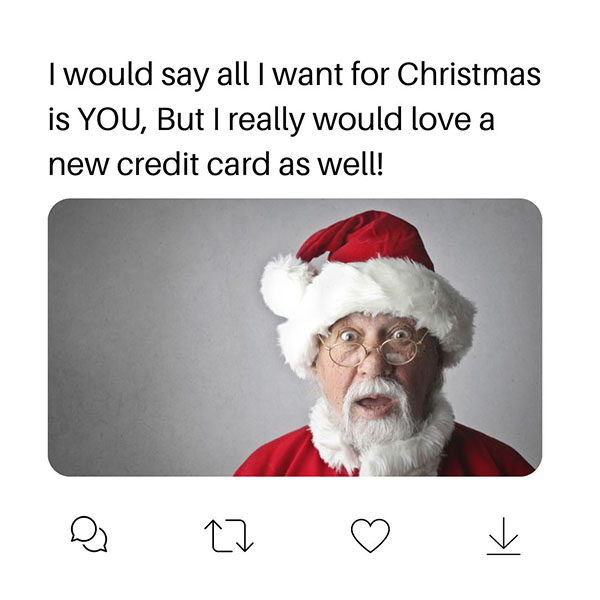 ◊————◊
My husband's idea of getting the Christmas spirit is to become Scrooge. – Melanie White
◊————◊
Nothing's as mean as giving a little child something useful for Christmas. – Kin Hubbard
◊————◊
That warm feeling isn't just the Christmas spirit. I think you left the oven on.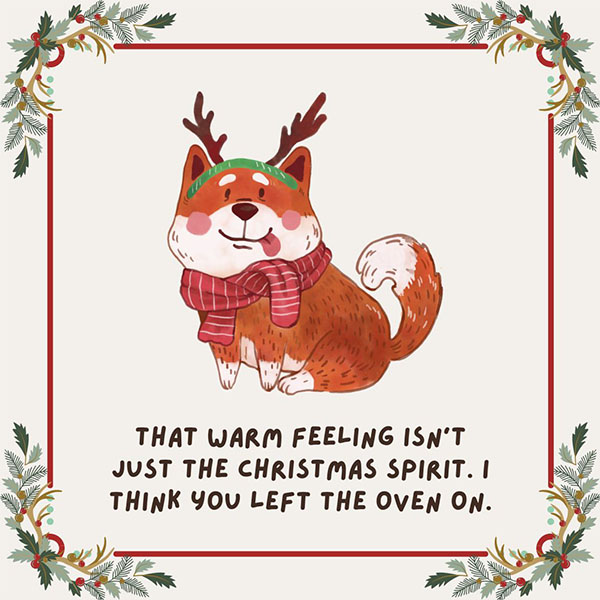 ◊————◊
A lovely thing about Christmas is that it's compulsory, like a thunderstorm, and we all go through it together. – Garrison Keillor
◊————◊
I stopped believing in Santa Claus when I was six. Mother took me to see him in a department store, and he asked for my autograph. – Shirley Temple
◊————◊
Home is where the Christmas cookies and presents are!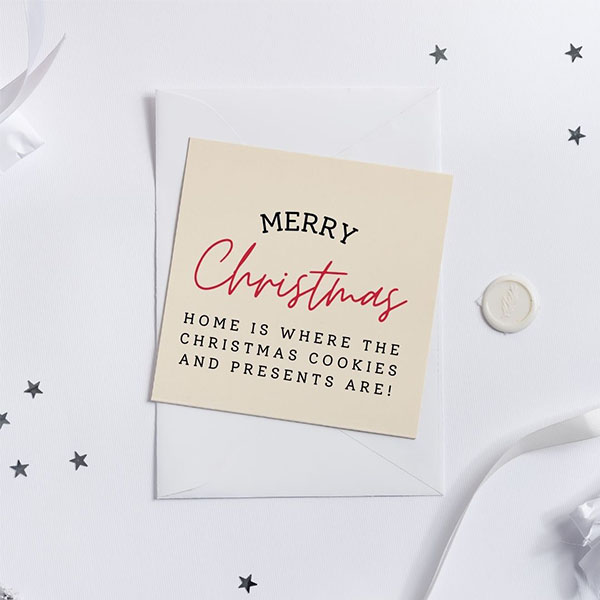 ◊————◊
Christmas is a baby shower that went totally overboard. – Andy Borowitz
◊————◊
What I like about Christmas is that you can make people forget the past with the present. – Don Marquis
◊————◊
Christmas is not about presents. It's about family… and spiral ham…. and who in the family is bringing the spiral ham?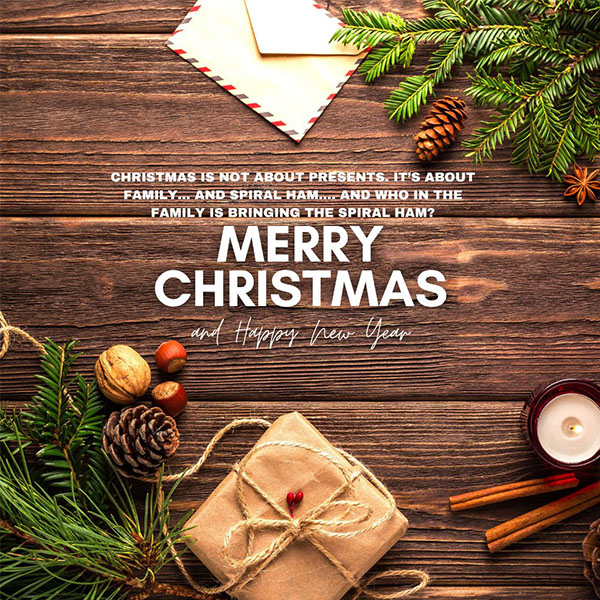 ◊————◊
This holiday season let us treasure what is truly important in all our lives, the reason for the season: your Cookies.
◊————◊
You know those commercials where the present is a brand new car with a big red bow? Yeah, we're not doing that.
◊————◊
Christmas has been canceled. Unfortunately, you told Santa that you've been good. He died laughing.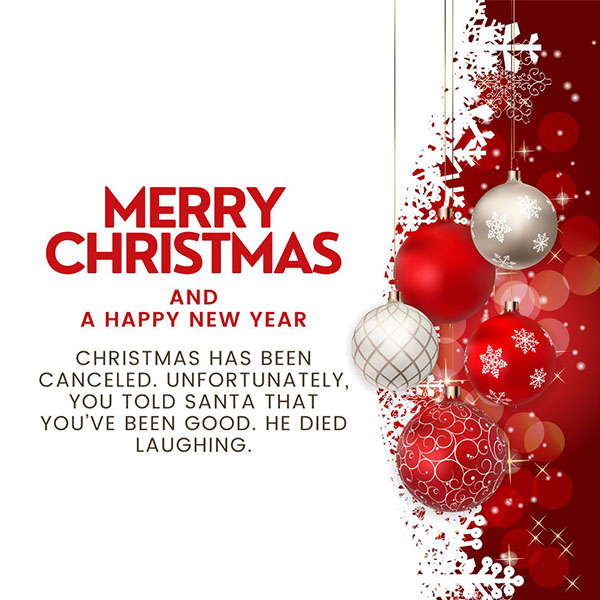 ◊————◊
I hope you love the present you told me to buy for you.
◊————◊
I know we say this every year… but let's actually go caroling… No, I mean it! Our neighbors will looove it…
◊————◊
There are three stages of man: he believes in Santa Claus; he does not believe in Santa Claus; he is Santa Claus. – Bob Phillips
◊————◊
Funny Christmas Card Messages For Friends
Mentally: I am totally ready for Christmas. Financially? I'll never be ready.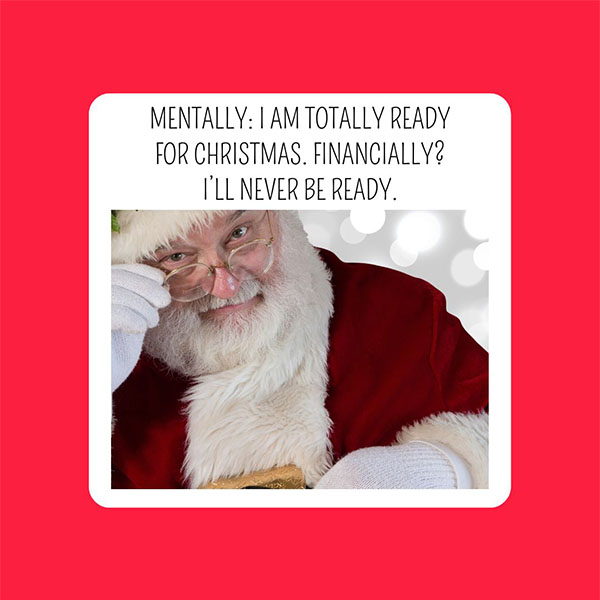 ◊————◊
May your nuts remain uncracked this holiday season.
◊————◊
Let's be naughty and save Santa a trip.
◊————◊
Another Christmas already? Seriously, what the Elf?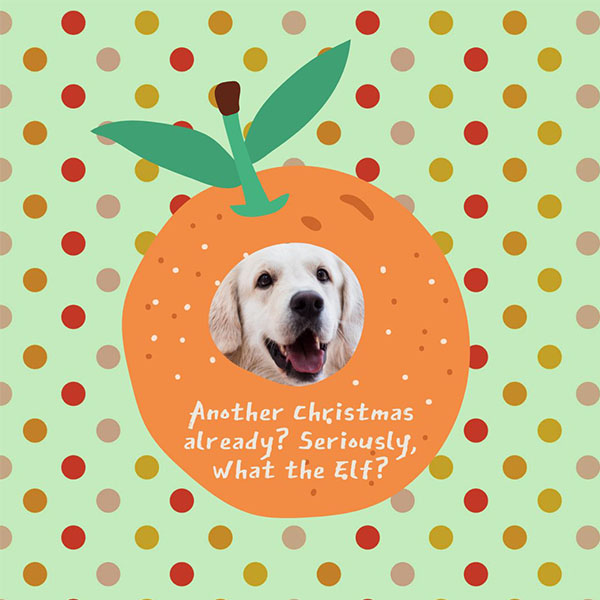 ◊————◊
Santa has had the right idea all along. Visiting family only once per year. Genius!
◊————◊
You know what I got for Christmas? Fat. I. Got. Fat!
◊————◊
May your fun be large and bills be small this year. Merry Christmas!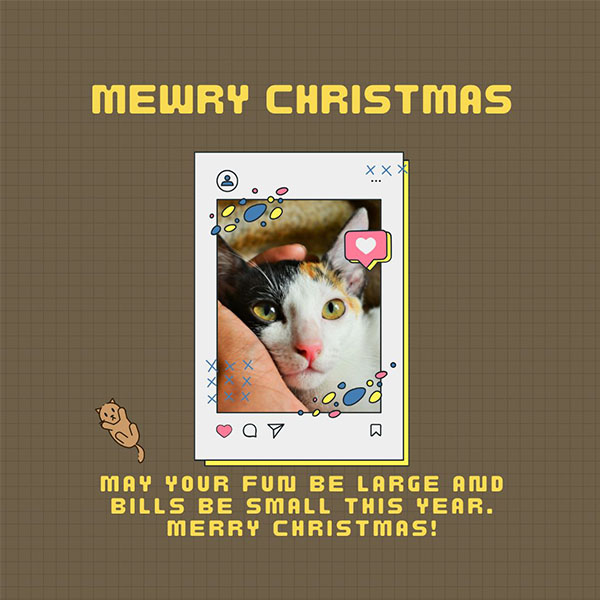 ◊————◊
I hope you like my new Christmas cake recipe. They are called shut the fucupcakes, its Christmas.
◊————◊
I couldn't afford a present this year's Christmas, so I wrapped myself for you.
◊————◊
Merry Christmas to my favorite… Ho, Ho, Ho!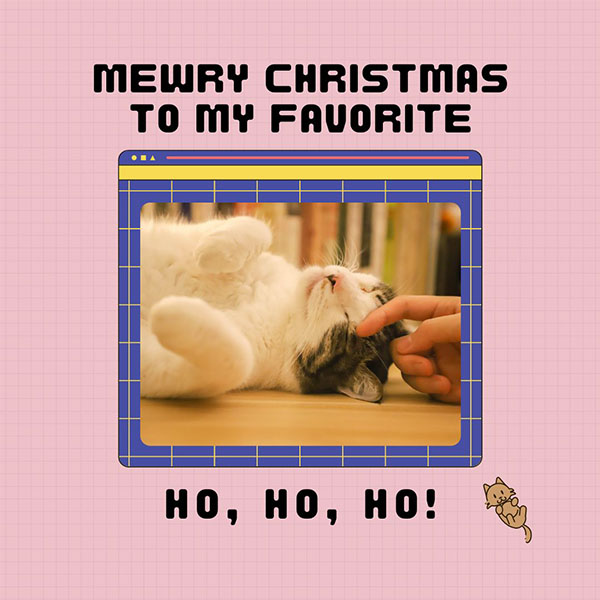 ◊————◊
May you be surrounded by ho's this Christmas season.
◊————◊
Ho! Ho! Holy shit! It's almost Christmas!
◊————◊
When I think about you, I touch my elf.
◊————◊
The best way to spread Christmas cheer is by singing loudly offkey so everyone gets away from you.
◊————◊
I'm sure the one thing you don't want to find in your stockings on Christmas morning is your husband/wife!
◊————◊
Christmas is mostly for children. But we adults can enjoy it too, until the credit card bills arrive.
◊————◊
Christmas is a good excuse to send cards to all my favorite people. Congratulations on retaining your position on my list this year.
◊————◊
I'm trying something new this Christmas. I'm going to wrap myself up and sleep under the Christmas tree, so you'll finally understand what a gift I am to you.
◊————◊