Wherever work is done, if the environment is boring and not full of humor, it becomes difficult to spend time and one does not like to spend much time there. He feels work as a burden to him and if the workers become your friends, time spends quickly and the heart wants to do some more work. In the same way, the days pass and we don't even know how many years we have spent together. Some funny coworker friendship quotes may increase your friendship with your co-workers. Share and have fun with the work.
Funny Love My Coworkers Quotes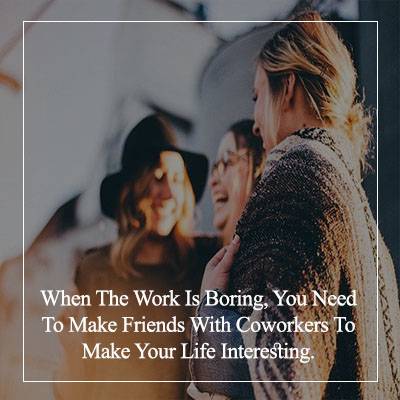 When the work is boring, you need to make friends with coworkers to make your life interesting.
♥Ξ♥Ξ♥Ξ♥Ξ♥Ξ♥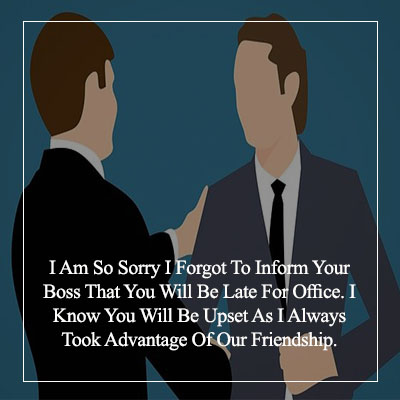 I am so sorry I forgot to inform your boss that you will be late for office. I know you will be upset as I always took advantage of our friendship.
♥Ξ♥Ξ♥Ξ♥Ξ♥Ξ♥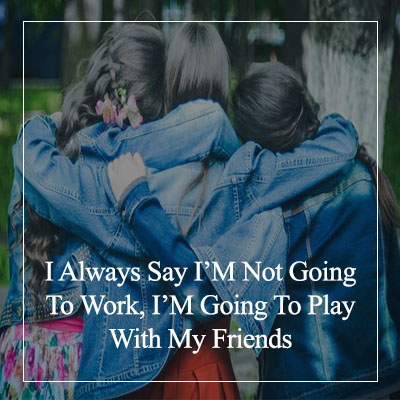 I always say I'm not going to work; I'm going to play with my friends. — Brian Tyree Henry
♥Ξ♥Ξ♥Ξ♥Ξ♥Ξ♥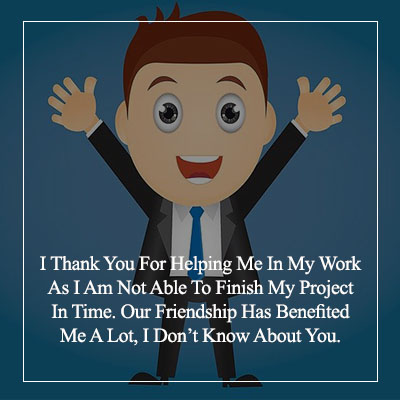 I thank you for helping me in my work as I am not able to finish my project in time. Our friendship has benefited me a lot, I don't know about you.
♥Ξ♥Ξ♥Ξ♥Ξ♥Ξ♥
Sometimes I wonder that whether the work is not that interesting or my co-workers are so dull that I feel so hopeless at office.
♥Ξ♥Ξ♥Ξ♥Ξ♥Ξ♥
Dear Co worker, our friendship has benefited me a lot as you always cover my late coming to the office. Thank you and hope I can do something in return for you.
♥Ξ♥Ξ♥Ξ♥Ξ♥Ξ♥
Dear Co worker, you have always covered up for me whenever I have bunked office for some time. You very well know the reason. I thank you for always being there for me.
♥Ξ♥Ξ♥Ξ♥Ξ♥Ξ♥
Dear Co worker, I feel blessed to have you as my friend to whom I always give my difficulties and work. I hope you are getting something from me in return.
♥Ξ♥Ξ♥Ξ♥Ξ♥Ξ♥
I love how we can look at each other and, without saying anything, know we are making fun of the same person at work.
♥Ξ♥Ξ♥Ξ♥Ξ♥Ξ♥
I've literally been here for two hours, and I haven't spoken to anybody. I'm so happy to see you, I could murder you. — Shoshanna
♥Ξ♥Ξ♥Ξ♥Ξ♥Ξ♥
Motivation comes from working on things we care about. It also comes from working with people we care about. ― Sheryl Sandberg
♥Ξ♥Ξ♥Ξ♥Ξ♥Ξ♥
When you're working with your friends, it doesn't feel like it's work. — Ken Jeong
♥Ξ♥Ξ♥Ξ♥Ξ♥Ξ♥
The pleasure we found in working together made us exceptionally patient; it is much easier to strive for perfection when you are never bored. ― Daniel Kahneman
♥Ξ♥Ξ♥Ξ♥Ξ♥Ξ♥
Funny Coworker Instagram Captions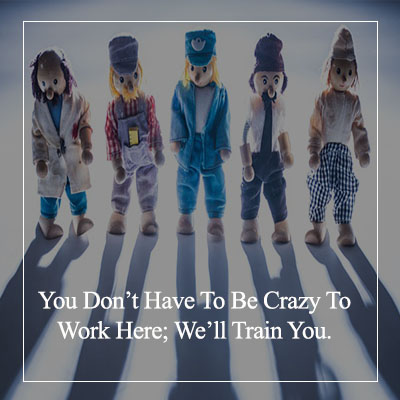 You don't have to be crazy to work here; we'll train you.
♥Ξ♥Ξ♥Ξ♥Ξ♥Ξ♥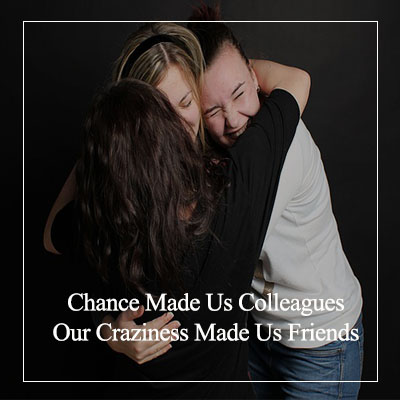 Chance made us colleagues. Our craziness made us friends.
♥Ξ♥Ξ♥Ξ♥Ξ♥Ξ♥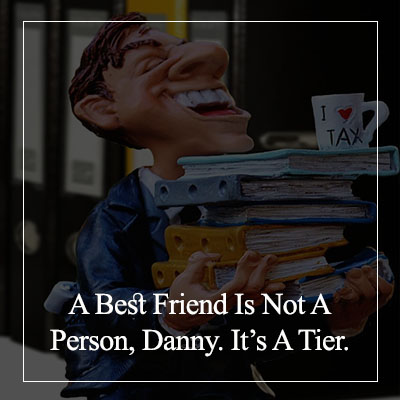 A best friend isn't a person, Danny. It's a tier. — Mindy Lahiri
♥Ξ♥Ξ♥Ξ♥Ξ♥Ξ♥
Having a friend at work will make you hate your job less.
♥Ξ♥Ξ♥Ξ♥Ξ♥Ξ♥
You are my favorite person at work to be socially awkward with.
♥Ξ♥Ξ♥Ξ♥Ξ♥Ξ♥
I would totally hang out with you even if we weren't paid.
♥Ξ♥Ξ♥Ξ♥Ξ♥Ξ♥
What I love most about my work is my work friends — they are the bomb!
♥Ξ♥Ξ♥Ξ♥Ξ♥Ξ♥
I never face Monday morning blues because of fun colleagues like you!
♥Ξ♥Ξ♥Ξ♥Ξ♥Ξ♥
It's like a dream job when you work with your friends. — Pell James
♥Ξ♥Ξ♥Ξ♥Ξ♥Ξ♥
Thanks for being not just a great colleague but a better friend.
♥Ξ♥Ξ♥Ξ♥Ξ♥Ξ♥
Best Colleagues Quotes Funny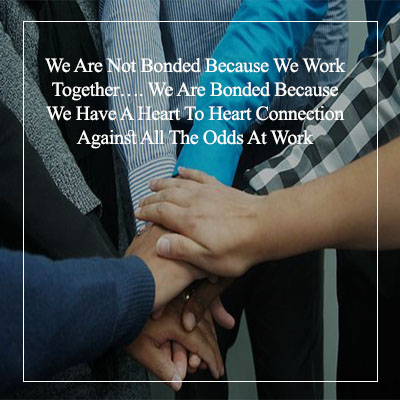 We are not bonded because we work together…. We are bonded because we have a heart to heart connection against all the odds at work.
♥Ξ♥Ξ♥Ξ♥Ξ♥Ξ♥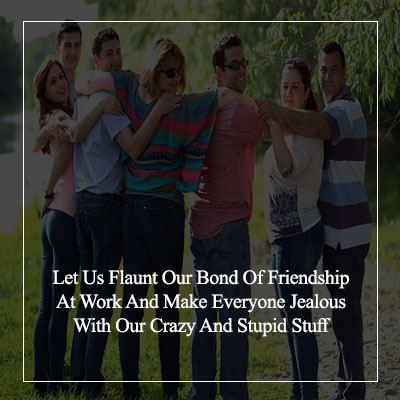 Let us flaunt our bond of friendship at work and make everyone jealous with our crazy and stupid stuff.
♥Ξ♥Ξ♥Ξ♥Ξ♥Ξ♥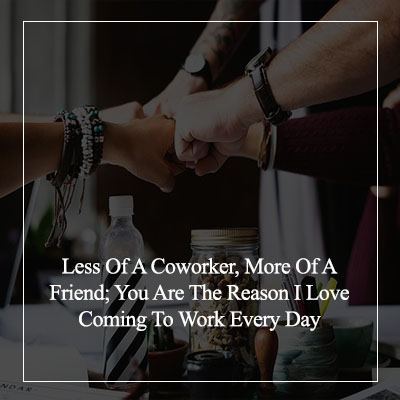 Less of a coworker, more of a friend; you are the reason I love coming to work every day.
♥Ξ♥Ξ♥Ξ♥Ξ♥Ξ♥
Life is always better when you have good co-workers so that you can enjoy every day at work.
♥Ξ♥Ξ♥Ξ♥Ξ♥Ξ♥
We are done with enough work and the day has arrived to just party and celebrate our bond of friendship.
♥Ξ♥Ξ♥Ξ♥Ξ♥Ξ♥
You are the one who has made boring working hours interesting for me, you are the one who has helped me fight all tensions at work.
♥Ξ♥Ξ♥Ξ♥Ξ♥Ξ♥
None of my projects are complete without your support…. Thanks for standing with me through all my problems.
♥Ξ♥Ξ♥Ξ♥Ξ♥Ξ♥
When you like the people you work with, you never want to miss a day of work.
♥Ξ♥Ξ♥Ξ♥Ξ♥Ξ♥
When I speak with people who love their jobs and have vital friendships at work, they always talk about how their workgroup is like a family. — Tom Rath
♥Ξ♥Ξ♥Ξ♥Ξ♥Ξ♥
I have no desire to go to work and not work with my friends. — Xavier Woods
♥Ξ♥Ξ♥Ξ♥Ξ♥Ξ♥
Getting any work done is difficult when your coworkers are so friggin' awesome.
♥Ξ♥Ξ♥Ξ♥Ξ♥Ξ♥
I'm so glad you work here, so I have someone to talk to every day about quitting.
♥Ξ♥Ξ♥Ξ♥Ξ♥Ξ♥
You're my favorite coworker, and not just because I hate everyone else who works here.
♥Ξ♥Ξ♥Ξ♥Ξ♥Ξ♥
Nothing is better than having a great friend to work with, so you can vent to each other to make the day go faster.
♥Ξ♥Ξ♥Ξ♥Ξ♥Ξ♥
Awesome coworkers — they are the only reason you regret having to call in sick to work.
♥Ξ♥Ξ♥Ξ♥Ξ♥Ξ♥
There is nothing better than a friend at work unless it's a friend with chocolate.
♥Ξ♥Ξ♥Ξ♥Ξ♥Ξ♥
When my friend doesn't show up for work: 5% I hope they're okay; 95% how dare you leave me alone?
♥Ξ♥Ξ♥Ξ♥Ξ♥Ξ♥
We are far more liable to catch the vices than the virtues of our associates. — Denis Diderot
♥Ξ♥Ξ♥Ξ♥Ξ♥Ξ♥
Do I have a special someone? Well, yeah, of course. A bunch of 'em. My employees. — Michael Scott
♥Ξ♥Ξ♥Ξ♥Ξ♥Ξ♥
Make friends first, make sales second, make love third. In no particular order. — Michael Scott
♥Ξ♥Ξ♥Ξ♥Ξ♥Ξ♥
The people you work with are just, when you get down to it, your very best friends. — Michael Scott
♥Ξ♥Ξ♥Ξ♥Ξ♥Ξ♥
Read More: Funny Appreciation Quotes for Employees