Funny teacher quotes are often heard by students and sound great too. These are not meant to criticize their teachers, but on the one hand, it is a way of loving their teachers. Events where students and teachers participate, various essays and dialogues, about teachers as an art form are presented and thoroughly enjoyed. Indeed, no nation can develop where teachers are not respected. Before going to the funny teacher quotes from students, let us tell you a little story about the teacher.
Once Sikandar-e-Azam & Arastu (his teacher) were going together. There was a deep river in way.
Arastu decided to cross 1st & said:
'It's not important that Arastu will die, but it's so important that Sikandar will survive.'
Bcoz Sikandar is 'THE NEED' of this world.
Sikandar laughed, moved ahead & said:
'It's so important that Arastu will survive, bcoz Sikandar can't make Arastu, but Arastu can make many Sikandars. Dedicated to all Teachers..!
Short Funny Teacher Quotes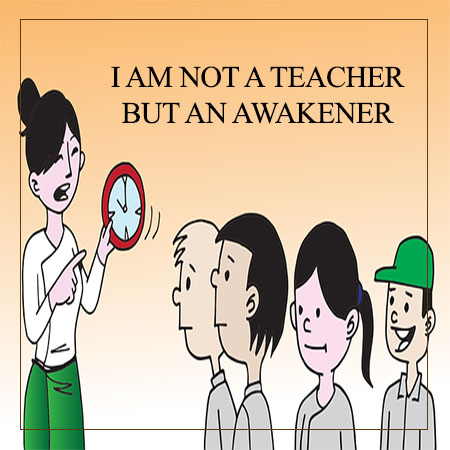 "Your best teacher is your last mistake." Ralph Nader.

"If you can read this, thank a teacher." Harry S. Truman.

"Those who know, do. Those that understand, teach." Aristotle.

"He, who opens a school door, closes a prison." Victor Hugo.

"Remember that failure is an event, not a person." Zig Ziglar.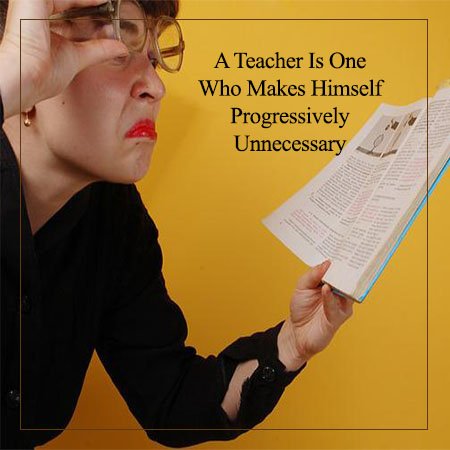 "Good teachers know how to bring out the best in students." Charles Kuralt.

"In learning, you will teach, and in teaching, you will learn." Phil Collins.

"Nine-tenths of education is encouragement. " Anatole France.

"Education is not the filling of a pot but the lighting of a fire." W.B. Yeats.

"Teaching is not a lost art, but the regard for it is a lost tradition." Jacques Barzun.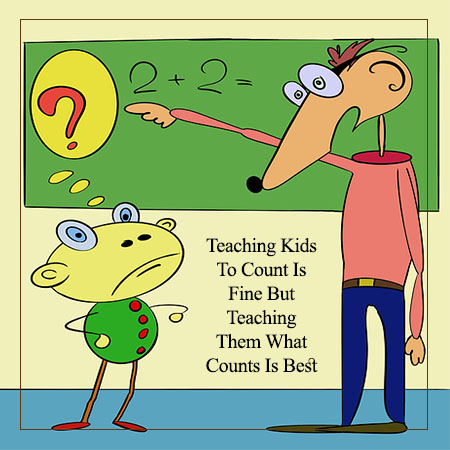 "Education costs money, but then so does ignorance." Claus Moser.

"Children must be taught how to think, not what to think." Margaret Mead.

"Children are likely to live up to what you believe of them." Lady Bird Johnson.

"Teaching is the greatest act of optimism." Colleen Wilcox.

"Education is not preparation for life; education is life itself." John Dewey.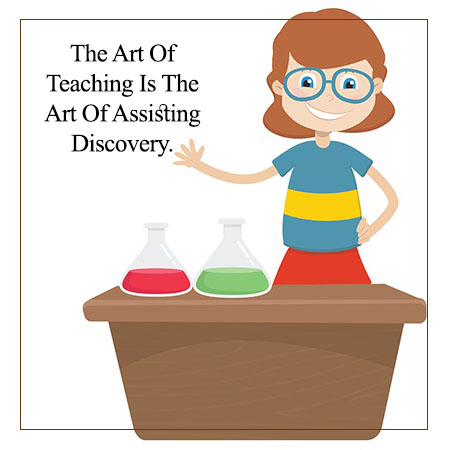 "It's the teacher that makes the difference, not the classroom." Michael Morpurgo.

"Education breeds confidence. Confidence breeds hope. Hope breeds peace." Confucius.

"The beautiful thing about learning is that no one can take it away from you." B.B. King.

"Tell me and I forget. Teach me and I remember. Involve me and I learn." Benjamin Franklin.
Funny Teacher Captions for Instagram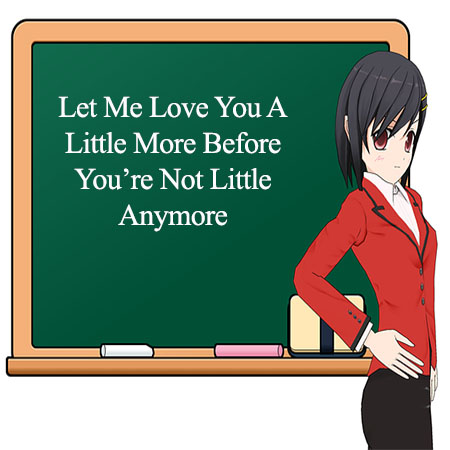 "When you get, give. When you learn, teach." Maya Angelou.

"A teacher is one who helps others and influences lives forever." Catherine Pulsifer.

"One book, one pen, one child, and one teacher can change the world." Malala Yousafzai.

"The art of teaching is the art of assisting discovery." Mark Van Doren.

"What a block of marble is to a sculptor a ready mind is to a teacher." Joseph Addison.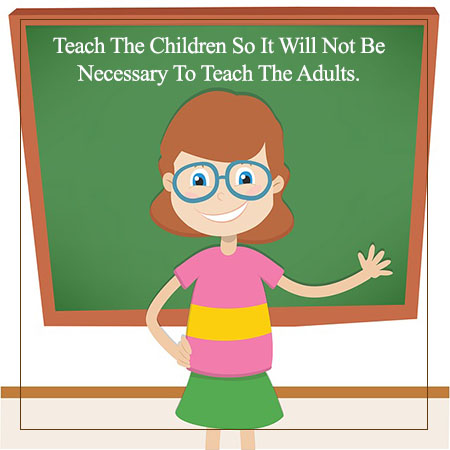 "A good teacher is a master of simplification and an enemy of simplism." Louis A. Berman.

"Of all the hard jobs around, one of the hardest is being a good teacher." Maggie Gallagher.

"A teacher affects eternity; he can never tell where his influence stops." Henry Adams.

"Education is what survives when what has been learned is forgotten." BF Skinner.

"No one should teach who is not in love with teaching." Margaret Elizabeth Sangster.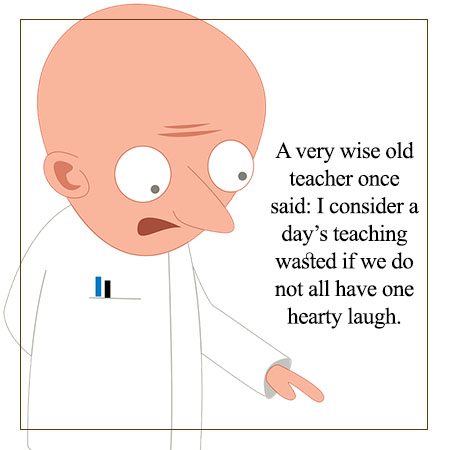 "A policeman pulled me over and asked me for my papers. I gladly gave him all of my students' essays to grade and drove off." Heidi McDonald.

"A good teacher can inspire hope, ignite the imagination, and instill a love of learning." Brad Henry.

"A teacher's job is to take a bunch of live wires and see that they are well-grounded." D. Martin.

"Sunday is a teacher's day of rest: the rest of the laundry, the rest of the housework, and grade the rest of the papers." Heidi McDonald.

"A gifted teacher is not only prepared to meet the needs of today's child but is also prepared to foresee the hopes and dreams in every child's future." Robert John Meehan.

"A great teacher plants the seeds of greatness in the minds of future generations." Debasish Mridha.

"Great teachers are great to tour guides – they show us the sights, the sounds, the beauty, the pain, and the ones who made a difference." Bert McCoy.

"Every child should have a caring adult in their lives. And that's not always a biological parent or family member. It may be a friend or neighbor. Often times it is a teacher." Joe Manchin.

"Most of us end up with no more than five or six people who remember us. Teachers have thousands of people who remember them for the rest of their lives." Andy Rooney.
Funny Quotes for Teachers Day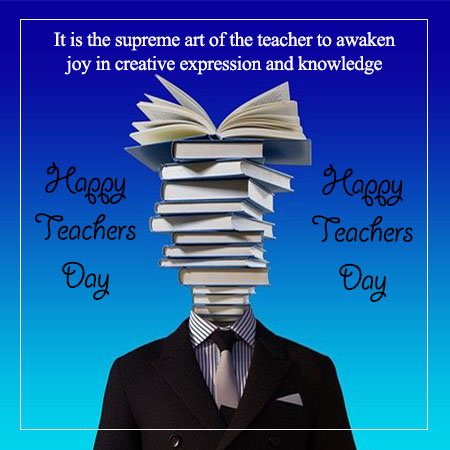 "Our task, regarding creativity, is to help children climb their own mountains, as high as possible. No one can do more." Loris Malaguzzi.

"Education is the passport to the future, for tomorrow belongs to those who prepare for it today." Malcolm X.

"Great teachers empathize with kids, respect them, and believe that each one has something special that can be built upon." Ann Liberman.

"When educating the minds of our youth, we must not forget to educate their hearts." Dalai Lama.

"Learning is not attained by chance; it must be sought for with ardor and diligence." Abigail Adams.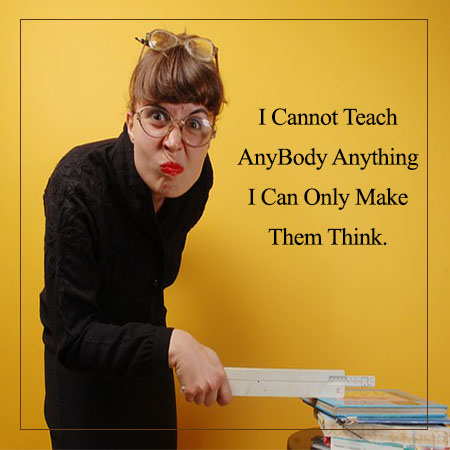 "I teach high school math. I sell a product to a market that doesn't want it, but is forced by law to buy it." Dan Meyer

"A good teacher is like a candle – it consumes itself to light the way for others." Mustafa Kemal Atatürk.

"The teacher who is indeed wise does not bid you enter the house of his wisdom but rather leads you to the threshold of your mind." Khalil Gibran.

"The greatest sign of success for a teacher is to be able to say, the children are now working as if I did not exist." Maria Montessori.

"I think I have learned that the best way to lift one's self up is to help someone else." Booker T. Washington.

"People seldom see the halting and painful steps by which the most insignificant success is achieved." Anne Sullivan.

"We must never forget our teachers, our lecturers, and our mentors. In their individual capacities have contributed to our academic, professional and personal development." Lailah Gifty Akita.

"The object of education is to prepare the young to educate themselves throughout their lives." Robert M. Hutchins.

"Children don't say, 'I had a hard day. Can we talk?' They say, 'Will you play with me?" Lawrence Cohen.
Incredibly

Cool Teacher Quotes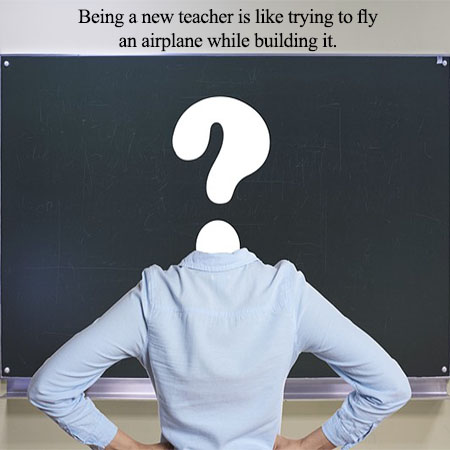 "Good teaching must be slow enough so that it is not confusing, and fast enough so that it is not boring." Sidney J. Harris.

"In an effective classroom, students should not only know what they are doing, but they should also know why and how." Harry Wong.

"Education is the key to success in life, and teachers make a lasting impact in the lives of their students." Solomon Ortiz.

"We often take for granted the very things that most deserve our gratitude." Cynthia Ozick.

"Your heart is slightly bigger than the average human heart, but that's because you're a teacher." Aaron Bacall.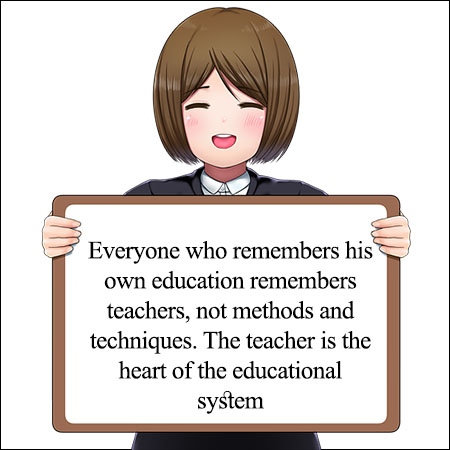 "Great teachers are passionate about what they teach and respectful of those they teach." Michael Josephson.

"The function of education is to teach one to think intensively and to think critically. Intelligence plus character—that is the goal of true education." Martin Luther King, Jr.

"Teaching is a very noble profession that shapes the character, caliber, and future of an individual. If the people remember me as a good teacher that will be the biggest honor for me." P. J. Abdul Kalam.

"They inspire you, they entertain you, and you end up learning a ton even when you don't know it." Nicholas Sparks.

"The whole art of teaching is only the art of awakening the natural curiosity of young minds for the purpose of satisfying it afterward." Anatole France.

"Strong teachers don't teach content: Google has content. Strong teaching connects learning in ways that inspire kids to learn more and strive for greatness." Ed Jensen.

"Technology is just a tool. In terms of getting the kids working together and motivating them, the teacher is the most important." Bill Gates.

"Teachers can change lives with just the right mix of chalk and challenges." Joyce Meyer.

"One looks back with appreciation to the brilliant teachers, but with gratitude to those who touched our human feelings. The curriculum is so much necessary raw material, but warmth is the vital element for the growing plant and for the soul of the child." Carl Jung.

"The best teacher is the one who suggests rather than dogmatizes, and inspires his listener with the wish to teach himself." Edward Buller-Lyton.

"When mentors are well-selected, well-trained and given the time to work intensively with new teachers, they not only help average teachers become good, but good teachers become great." Dara Barlin.

"I am indebted to my father for living, but to my teacher for living well." Alexander The Great.

"If you have to put someone on a pedestal, put teachers. They are society's heroes." Guy Kawasaki.

"When you study great teachers…you will learn much more from their caring and hard work than from their style." William Glasser.

"Wherever you find something extraordinary, you'll find the fingerprints of a great teacher." Arne Duncan.

"Administrators need to shift from being controllers to enablers, so as to liberate the energies and talents of the teachers." Steve Denning.

"The dream begins, most of the time, with a teacher who believes in you, who tugs and pushes and leads you on to the next plateau, sometimes poking you with a sharp stick called truth." Dan Rather.

"What is a teacher? I'll tell you: it isn't someone who teaches something, but someone who inspires the student to give of her best in order to discover what she already knows." Paulo Coelho.

"A hundred years from now, it will not matter what kind of car I drove, what kind of house I lived in, how much money I had in the bank…but the world may be a better place because I made a difference in the life of a child." Forest Witcraft.

"The true teacher defends his pupils against his own personal influence. He inspires self-distrust. He guides their eyes from himself to the spirit that quickens him. He will have no disciple." Amos Bronson Alcott.

"True. It is an exacting and exhausting business, this damming up the flood of human potentialities." George Leonard.

"I like a teacher who gives you something to take home to think about besides homework." Lily Tomlin.

"Too often we give children answers to remember rather than problems to solve." Roger Lewin.

"Children have never been very good at listening to their elders, but they have never failed to imitate them." James Baldwin.

"Example is not the main thing in influencing others. It is the only thing." Albert Schweitzer.

"A teacher is never a giver of truth – he is a guide, a pointer to the truth that each student must find for himself. A good teacher is merely a catalyst." Bruce Lee.

"Teachers have three loves: love of learning, love of learners, and the love of bringing the first two loves together." Scott Hayden.