Read and share beautiful Thursday Funny Quotes for work. Our collection of motivational and famous quotes that make your day beautiful.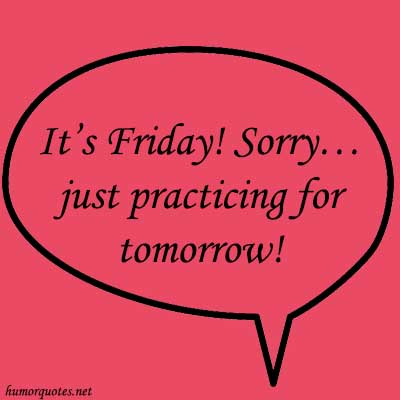 It's Friday! Sorry… just practicing for tomorrow!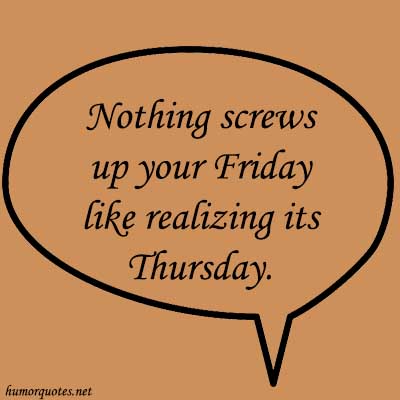 Nothing screws up your Friday like realizing its Thursday.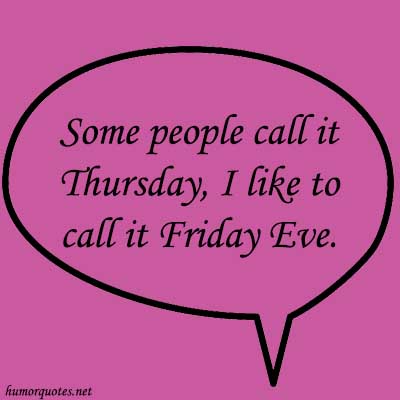 Some people call it Thursday, I like to call it Friday Eve.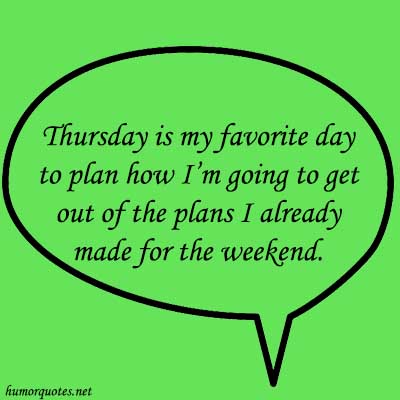 Thursday is my favorite day to plan how I'm going to get out of the plans I already made for the weekend.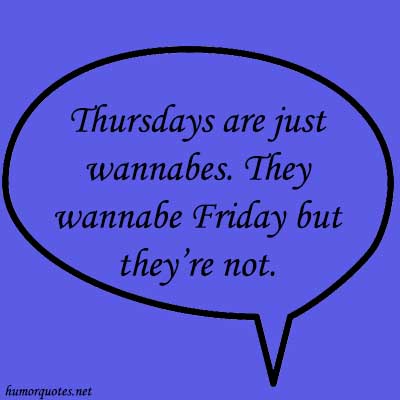 Thursdays are just wannabes. They wannabe Friday but they're not.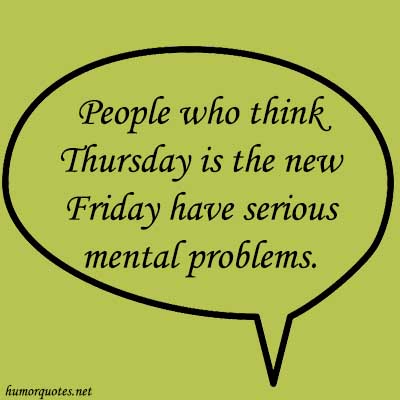 People who think Thursday is the new Friday have serious mental problems.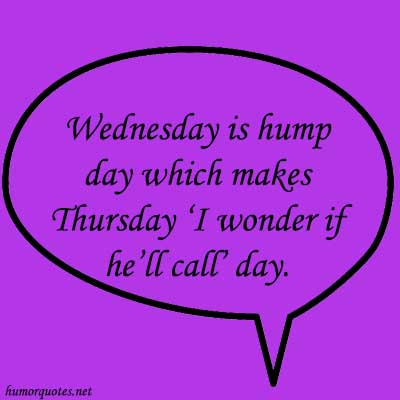 Wednesday is hump day which makes Thursday 'I wonder if he'll call' day.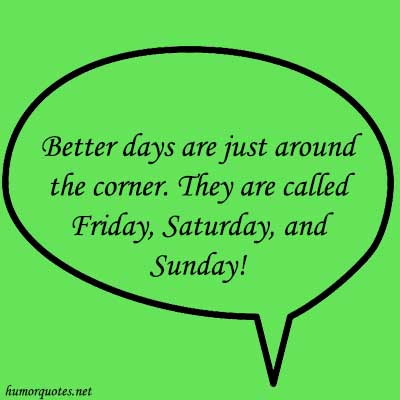 Better days are just around the corner. They are called Friday, Saturday, and Sunday!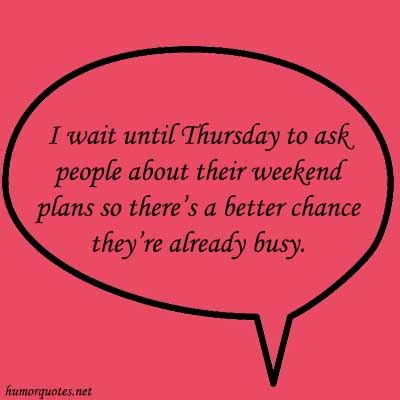 I wait until Thursday to ask people about their weekend plans so there's a better chance they're already busy.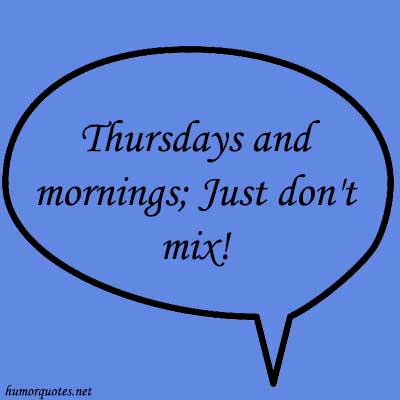 Thursdays and mornings; Just don't mix!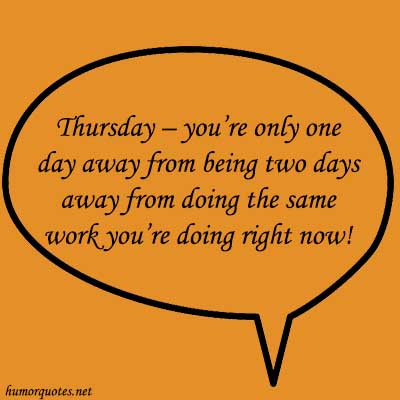 Thursday – you're only one day away from being two days away from doing the same work you're doing right now!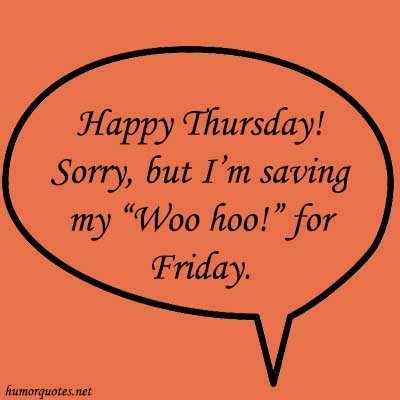 Happy Thursday! Sorry, but I'm saving my "Woo hoo!" for Friday.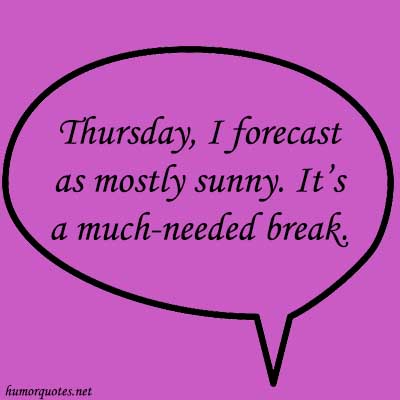 Thursday, I forecast as mostly sunny. It's a much-needed break.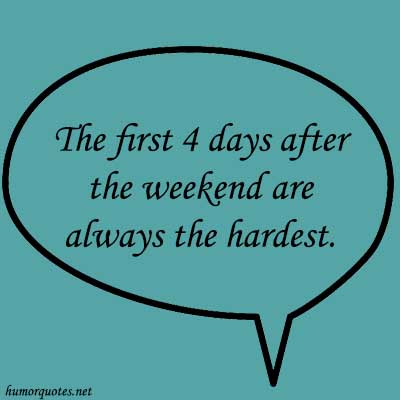 The first 4 days after the weekend are always the hardest.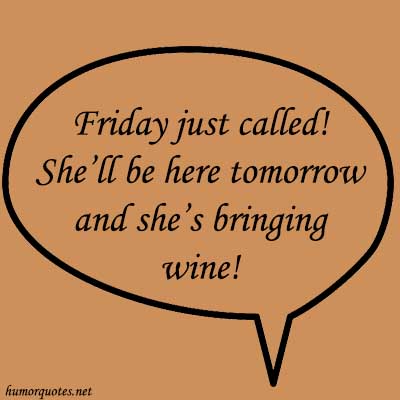 Friday just called! She'll be here tomorrow and she's bringing wine!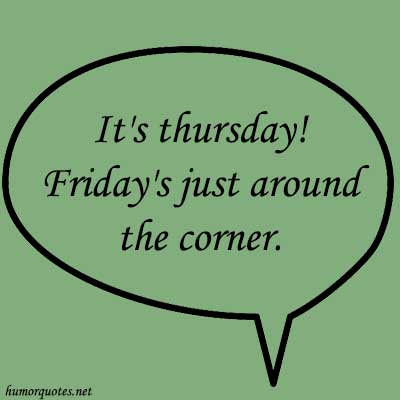 It's thursday! Friday's just around the corner.
Read More: Funny Love Quotes
____________________________________________
Thursday Funny Quotes For Work
Hang on tight! It's almost Friday!

Thursday is the end day of the weekend. Today you are so tired, will think about how your week was, and how will go on Thursday. With everything that has happened to you, you can either feel sorry for yourself or treat what has happened as a gift. Everything.

Good morning! It's Thursday And if you stand on tiptoes you can see Friday!

I'm looking forward to Friday.. Who's with me?

The only thing I throwback on Thursday is Scotch.

If 40 is the new 30 and 50 is the new 40, why can't Thursday be the new Friday?

If TGIF is Thank God It's Friday, then today must be SHIT – Sure Happy It's Thursday.

It's Thursday… or as I like to call it… "Day 4 of the hostage situation"

Today is Thursday, which means I will be working really hard today on everything that needs to get done before the end of the week. And by that I really mean that I'll be on my computer looking up fun things to do this weekend!
Read More: Funny Nurses Quotes